Testimonials
Here are some kind words from some of our happy customers.
Having worked with Entric Services for approximately 7 years, on a variety of different projects including, commercial, residential, education and leisure sectors.
Entric have provided valuable engineering ideas and solutions both pre contract/tender stage and during the works on site. With their in-house design team, they take the time to assess the existing electrical installation and understand the fulfillment of the client's initial design brief.
While on site, Entric provide clear and open financial reporting with rolling cost to complete/final account applications ensuring there is clear understanding commercially where the package of works is heading.
This is also true for program recording and anticipated completion dates for programmed work items, flagging up any potential issues before they become program critical.
We look forward to working with Entric service and their staff on future projects as a key preferred supply chain partner.
Premier Fire & Safety Systems Ltd have been working with Entric Services Ltd for over 10 years as a supplier of Fire Alarm equipment and services.
We have, during this time, collaborated on numerous projects of all sizes and specifications, including a number of highly complex installations, all of which have been completed successfully, due in no small part to the skill, knowledge and professionalism of their Contract Managers and electricals.
We have also put forward Entric Services Ltd to carry out a number of installations on our behalf and would not hesitate to recommend them to you for all of your electrical requirements.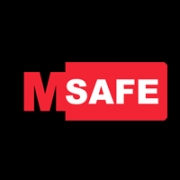 MSAFE have worked with Entric Services for over 15 years providing health and safety advice services. We have a good working relationship and have always found their employees to be positive and responsive to any issues we raise during our site inspections. There is a commitment at management level to good health and safety standards. In particular having a large directly employed workforce and investing in relevant training for employees.
I have worked with Entric over many years on a variety of projects, new build, refurbishment, education, commercial & domestic sectors.
Entric are always technically knowledgeable with a broad skill base across the electrical sector. They have a proactive approach throughout the building process, be it with joint design & build or traditional contracting works
We continue to use their services on current projects and look to continuing to do so on upcoming and future projects.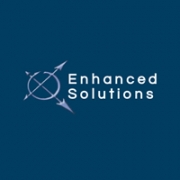 We have worked together with Entric Services on data cabling projects over many years. In this time we have always found them to be a very conscientious and reliable company, all of their staff from apprentice up to Director level seem to have a practical approach and good work ethic. We look forward to our working relationship continuing for many more years to come.
Entric Services have worked on a number of successful projects over the years.
They have assisted us to secure the projects with competitive tendering and followed the process through design development and construction, to our client's requirements. Contracts have been predominantly in the residential and care home sector.